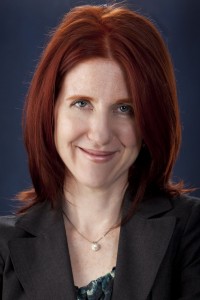 By Alexandria Peary
Editor's Note: I met Alex in the heartland when both of us were pursuing our MFAs at the Iowa Writers' Workshop. I remember her upstairs sun-filled apartment, her table with its perpetual bowl of fruit, the letters we snail mailed across Iowa City to one another to eek out another layer of poems, and still in my mind's eye: a beautiful poem she wrote then about her mother and horses. I'm honored to run her guest post about the intricacies of balancing the marital ledger of time when it comes to raising children and working while writing.–Tania Pryputniewicz
It all started innocently enough. I had slept on the couch in order to get up very early (4:15 AM) to write before showering (approximately 6:05 AM) before my kids got up and herded into my study (6:20 AM) before I handed out rapid kisses (7:10 AM) and bowed several times to express gratitude to my father-in-law (7:18 AM) who would be distributing small IKEA bowls (given to me by a much more organized and sanitized mother) of cereal. This was the everyday preamble to my 2 to 2.3 hour commute to work (one-way, on a good day).
I went downstairs a little after 5 AM to say hello to my husband before he headed to his job teaching U.S. government at a high school. Our five-year old's Barbie Doll lunch box was upside-down, drying on the counter from its evening swabbing. I began tossing in a juice box and granola bar while making a second pot of coffee. My husband handed me a pear which I washed under the tap with my right hand, all the while thinking of the well-oiled harmony of our domesticity—how we managed with cheer the pre-dawn production line of parenting.
That's when I began the final phase, preparing the lunch sandwich.
I reached quickly into the chaotic fridge for the bread, sunflower-seed butter and jam, and as I spread the sunflower butter on the whole wheat bread, I was thinking how Sophie's lunch was probably one of the healthiest at her school.
Back in my study, I realized that my coffee was lukewarm and returned downstairs to the microwave.
I found my husband under the light of the grimy kitchen lamp re-doing my sandwich, its two sides split apart after an angry examination. He was stacking layers of chicken cold cuts like a pile of laundry between new bread with vegan mayonnaise. It wasn't so much his revision of the sandwich, though, as his comment, "You didn't put any thought into your daughter's lunch. All you care about"—and here, a flurry of angry hands, pushing away at something—"is getting back to your writing." Then he added his postscript, "We always come second. Family is always second to your work."
That year, my first year post-doctorate, was supposed to be our salad year. My husband and I idealized this time in our lives, holding it above our heads as a light bar when one or both of us floundered in the pile-up of full-time jobs, pregnancies, parenting, and graduate school. During the six years of my study for a PhD, Michael spent hundreds of hours folding laundry, wiping bottoms, changing litter boxes, hauling in victuals, clanging Revere pots on the stove, and taxiing children to and fro to pediatricians, swim lessons, soccer lessons, ski sessions, hikes, and petting farms. I, in return, hardly slept.
I once went an eleven month stretch without seeing a single movie. For two summers, I sat in a room, shades drawn, working on my dissertation twelve hours per day. Trimming my fingernails was my form of self-pampering.
I think we all understood that short-term heavy lifting was needed for long-term benefits for our family. But then our light-bar year dimmed when I was forced by this trying economy to take a job with a commute as much as three hours one way on a bad day. The difficult times didn't end. On top of my commute, the nature of my profession—one which requires more reading & writing upkeep than my husband's—frequently means that when I'm Working Mom, my husband feels like he becomes Single Father.
From this experience, I've learned that how a woman uses time is perceived differently than how a man uses time.
The truth about my life is that my spouse and my uber-generous in-laws can be busy around me—busy providing me with time to do my work or go to my work. When my husband is given time to work away from the family, his efforts provide tangible benefits to our household. During those summers when I was working on my dissertation, Michael hand-stripped lead paint off our 1819 Federalist-style house while our kids were with their grandparents or at daycare or camp.
To the person who doesn't write, the act of spending time with books also looks like a vacation from responsibility. There's also the fact that when we needed my in-laws in the early workday hours, it was for both of us to commute to our jobs—despite how the balance (at least in my own head) of the favor was being done for me.
On the other hand, I know I will do almost anything to get my hands on some solitude, whether it's rising at 4 AM to write or begging a Sunday afternoon so I can finish a chapter. More of me is submerged in career than not: as someone who married and started having children fairly late (ages 34, 35 and 37, respectively), I've spent much of my existence as a non-householder, living in apartments with roommates and expedient paint jobs.
Three months into our marriage, I enrolled in that PhD program as a way to test the waters. Doctoral studies allowed me to roll out swathes of solitude—replicating the majority of my life as a single person—right through two pregnancies, newborns, toddlers, pre-schooler, and then a kindergartener. That I amped up my career with the onset of family reminds me of several first-time fathers I know who start training for marathons, oh, around gestational week twenty-two.
We've made improvements in our family life this year.
I am fortunate to have a new-new job with a healthier commute (one hour). It gives me more time to spend with my children, but I'm also actively looking for ways to be more present, more often. After all, when I'm not fighting for my right to work, I see how miraculous it is to raise two small people, what a privilege it is to be part of their lives.
We've also come to understand that my husband has his cycle: after one of my travel conferences or a marathon deadline, we've started making a joke of how he feels like punching a hole in the back wall of my career.
But I've begun to insist that my work isn't simply about the pleasure of solitude. My work is concrete work—it puts food on the table, hardwood down on the floors, and a car in the driveway. My work is what makes me human.
Alexandria Peary is the author of two books of poetry, Fall Foliage Called Bathers & Dancers and Lid to the Shadow. Her poetry has recently appeared in New American Writing, The Gettysburg Review, and Denver Quarterly. She also writes scholarly essays. One of her articles, on a 19th-century etiquette book writer who snuck in advice to women on how to write between pages discussing silverware and skirt length, is coming out this spring in Rhetoric Review. She is an associate professor at Salem State University where she coordinates the first-year writing program.