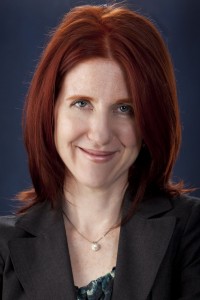 By Alexandria Peary
Sitting on bed rest in a hospital bed of the high-risk pregnancy ward at Brigham and Women's in Boston, my water having broken twelve weeks too early, the baby still inside me, I was crying because something else had also unexpectedly broken—my writer's block. One that had extended for the past five years, but arguably one that I'd had on and off throughout graduate school. Maybe all my life.
I had more to lose and more to gain. Francis Bacon, the Renaissance essayist, wrote in "Of Marriage and Single Life": "He that hath a wife and children hath given hostages to fortune." Part of that fortune was the fear of my child suffering or dying; another part of that fortune was that I would disappear into mothering. Life was on the other side of my writing saying, "Write about me."
I went home without my daughter Sophia who would spend the next eight weeks and many touch-and-go days in the NICU two hours away, in another state. I made arrangements at the college where I taught so that I didn't have to continue my summer course. It was one of the rare times in which I realized I had to close down, shut out all external obligations without guilt, and drill down inside.
I divided those June, July, and August days between visits to the hospital, breast pumping, crying, and writing poetry, all sorts of poems, some of which made it into my first book. I let myself write poems like "The Lot," "The Meeting Place," and The Hedge," poems about my immediate personal experience. Gladness printed on sorrow an overlay / in a dark green and black hedge /that your father and I are walking / like two owners walking the grounds / We are walking the length of it to know it / —as if we had a say, as if life were not forcing us along / to know it, dark hedge that goes around the corner.
I allowed myself to write blots of poems, smears of poems—entirely different from the mental calisthenics I made myself perform for years to complete a poem. Throughout graduate school, I had worshipped the dancer Martha Graham, demanding of myself the precision, perfection, and innovation which made creativity a near-constant engagement with a certain kind of mental pain.
I let myself include these splotchy poems in my first book—right alongside some poems that had taken nine or ten months to write (the irony of the gestational time frame here is not lost on me).
I never bookmark these poems when I'm giving a reading these days. I know they're of a different caliber than others. But what I value is their inclusion in the book. Like a Buddhist act of equanimity, I sit with my awareness of their imperfection. That I allowed imperfection inside the time lock-down of a book publication feels like a source of energy for me, not an embarrassment.
In my teaching, I know the power of low-stakes writing—tasks which are not weighted down with the stone of a grade or heavy-duty evaluation. Students thrive when they are able to write without the internal qualification that happens when one is thinking of an audience, anticipating criticism. The thing is, that until that summer, I never gave myself that writing assignment.
After decades of sitting at my desk with my hands nearly always motionless before my typewriter, it took the near loss of my child to make me realize that writing, all writing, is primarily a relationship—a particular one—with the self. All writing begins as strictly private writing—all writing.
To anyone spying on me during those sterile years, it certainly would have appeared that I was introspective enough—staring at my hands or the wall in absolute silence—with no real responsibility to other people. The truth is, though, that I was never fully invested in the "other side," in the eternal of the internal.
Now, each morning when I sit down to write, a passing stanza of my existence waits for me to notice it—if only I am mindful enough to see it.
Sometimes at the bottom of the stanza I find a day-glow twig of figurative language. Sometimes the stanza of the moment contains a lyrical phrase or a small stone of voice. Sometimes an entire poem, one line hinged to the next, is folded inside. And sometimes nothing but a pile of thoughts unrelated to writing—that's what appears. Regardless of what becomes visible, the most important task I have to do is accept—not evaluate—it.
Since that day in the hospital bed, writing has never let me down because I have never let it down.
Editor's Note: This is Alexandria's second guest post for us–if you enjoyed "Water Breaks, Writer's Block" also check out "The Revision of the Sandwich". Or consider joining us with a guest post of your own–we'd love to hear from you.
Alexandria Peary is the author of two books of poetry, Fall Foliage Called Bathers & Dancers and Lid to the Shadow. Her poetry has recently appeared in New American Writing, The Gettysburg Review, and Denver Quarterly. She also writes scholarly essays. One of her articles, on a 19th-century etiquette book writer who snuck in advice to women on how to write between pages discussing silverware and skirt length, is coming out this spring in Rhetoric Review. She is an associate professor at Salem State University where she coordinates the first-year writing program.