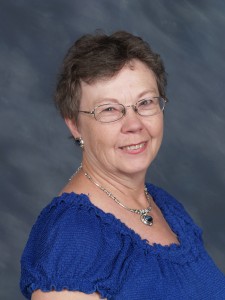 This week's guest post comes from Becky Cerling Powers, J.L. (Jessica) Powers' mother. In this post, Becky discusses how she set about mentoring her young daughter's writing talent.
Powers is the author of Laura's Children: the Hidden Story of a Chinese Orphanage, which has also been translated and published in Chinese, and the compiler and editor of My Roots Go Back to Loving and other stories from "Year of the Family." She has published over 1000 parenting columns and family interest features in newspapers, magazines, and regional parenting publications, including the El Paso Times, El Paso Scene, The Clinton Herald, Home Life, Grit, Space Coast Parent, and Inland Northwest Family Magazine. Becky homeschooled her three children through high school and worked as a teaching artist for the Ysleta School District in El Paso. She is the creator and presenter of the Family StoryPower Writing Workshop, a family literacy project in the public schools that shows parents and extended family members how to work with their children on family story writing projects. The workshop also gives adults practical tips for encouraging children's writing at home. Becky has been teaching creative writing workshops for K-12th grade home school, private and public school students since 1986. She lives with her husband Dennis in Vinton, Texas near El Paso, and blogs at StoryPower: bridging the generations through story.
A week or so ago our daughter Jessica told me that a publisher had expressed interest in her new YA novel project, a story set in Somalia. The publisher wants YA international historical fiction in modern wartime settings. Jessica set her story in Somalia because there is a large population of  Somalian refugees in the Bay area where she lives that she can interview for background.
As she related her storyline, I felt a surge of déjà vu and by the time we hung up the phone, my mind was on a fast trot down memory lane. Jessica's first YA novel was set on the border of Mexico and Texas, her second YA novel was set in South Africa, and now she's working on one set in Somalia. Her writing career is becoming a repeat of what we did in home school! I thought: Pick a time period, spin the globe, choose a spot, and start researching to write a story set in that time & place.
We started homeschooling Jessica when she was 10 because she had lost her curiosity and her creative spark in public school, and because she was begging to be homeschooled like her little brother. Fortunately, at the outset of our adventure I read good advice about homeschooling a child burnt out on classroom-style learning. The advice: plug into your child's passion. Start where she finds delight, and from there guide her into broader fields of related study. Use the momentum of her delight in doing what she loves to help her climb the hard hills of subjects she dislikes.
Jessica's delights were literature in general, historical literature in particular and writing. At 10, she read every book in Laura Ingalls Wilder's Little House series and decided she wanted to write books like Wilder. I scheduled our school days to complete academic schoolwork by noon and leave afternoons free for the kids to pursue their special interests. Jessica usually used her free time to read and write novels.
At the time, I was publishing parenting columns and family interest features in our local paper, the El Paso Times. That helped us both, I think. Jessica was reading my published work and hearing her friends' parents talk to me about things I'd written. Sometimes people would even talk to her about things I'd written. Those experiences made publication seem attainable (if Mom can publish, so can I someday), and it also made her take my writing suggestions more seriously.
The heroine in Jessica's first story was a young girl trying to help slaves escape through the Underground Railway. For a while, she became absorbed with the Civil War era, looking up encyclopedia entries and searching out biographies and novels set during that time period.
Then she read Corrie Ten Boom's The Hiding Place and became fascinated with World War II history. And so it went from 5th through 12th grade.
Jessica's passion for historical research and writing persuaded me to take a radical approach to her history studies. After our first year of homeschool, I jettisoned the use of history textbooks except as reference materials for Jessica's writing projects. From then on, her history courses consisted of reading historical novels, then researching and writing historical stories of her own. I figured that reading a wide variety of historical novels and stories was helping her develop a more vivid sense of various historical periods than she could acquire by reading textbooks. And trying to write historical fiction herself cemented the information in her mind. So Jessica would choose a historical era that fascinated her, and then we'd spin the globe and choose a place on earth for her to research as a basis for a story.
I made no attempt to keep up with all the reading she did. I gave no tests or lectures. I just tried to be attentive and responsive—paying attention to Jessica's interests, listening, asking questions, sharing thoughts, affirming her work and ideas, making suggestions (usually offhand) and giving her tools for learning on her own. On our long walks we sometimes discussed her characters and plots. I was researching and writing a narrative nonfiction book myself at the time (although I could only work on it during summer breaks) so Jessica and I had a lot in common to share and discuss. I tried not to overwhelm her with writing critiques, although at times I'd say, "I'd let this go for most kids your age, but you are a really good writer, Honey. You can stretch and do even better. So I'd like you to think about this, that, or the other…"
When Jessica was 15, one year before she left for the university, I assigned a U.S. history textbook and a world history textbook for her to read to help fill in any missing gaps in her over-all knowledge of history and to give her a mental timeline for all the historical information she had acquired through reading and writing.
Then off she went to college, where she outgrew me as a mentor. That's one thing I've learned about mentoring. A good mentor gets outgrown. The mentee graduates to independence and after that, in the best of worlds, she becomes a colleague. Today I'm grateful for the invaluable help Jessica gives me with editing and marketing.
But while I'm here in memory lane, looking at the path that Jessica and I took to arrive at where we are today, I have to ask myself: how did I get to that subversive place where I was willing to risk throwing out conventional ways of teaching history? Where did that come from?
I think it started with Ruth Mead. Ruth was our neighbor in Germany when our first child was born. She was a dozen years older than me, had four kids and was trying to write a book. And she gave me the best parable for reflection I ever ran into for approaching kids.
As the youngest of 13 children, Ruth had the chance to watch a parade of brothers and sisters raise their families before she started raising hers. She told me her siblings viewed their kids as lumps of clay to be molded and formed, but she thought they were using the wrong mental model. Instead, she thought that when God gives you children, He is giving you a Mystery Garden. Your job is to find out what is growing there and cultivate it. So to Ruth, her four kids were little plant sprouts, and her first task as a mother was to find out what kind of plant each child was. Maybe one was a climbing rose, and another was an apple tree, or a field of onions. Her second task was to provide the best growing conditions for each kind of plant in her garden – the best possible environment for each particular child to grow and flourish.
Ruth and I both moved a lot for several years, and eventually we lost track of each other. So I have no address to write a thank you to my old mentor – who never became a colleague but whose words profoundly influenced the trajectory of my life. This blog will have to do: thank you, thank you, Ruth.