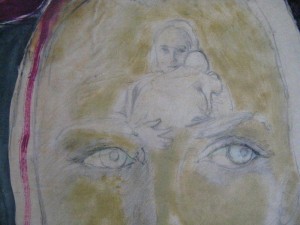 It's never too late to have a happy childhood—was a line of text I cut out and pasted to my fridge when my kids were little. It is good to remember we can, at any point in time, give ourselves experiences we missed out on during childhood.
But I needed the quote more as a reminder that I was (and still am) daily co-creating the memories of my children's childhoods. I found the quote on a California Parenting Institute brochure (see this inspiring interview with Lydia Stewart , a Mom–and dear friend–who got herself involved with shaping the institute). I took CPI's sibling rivalry class when I had two munchkins vying for love and a belly burgeoning with a third (still nursing the second, til the nutrient toll forced me to wean).
It's also never too late to have a happy motherhood. Here's a letter post, a headlong rush into all the ways one could judge and then love a mother in a given day (written by She Writes member Lea Grover, Dear Less-Than-Perfect- Mom, which was picked up by Huffington Post). Grover opens with: Dear Mom, I've seen you around. I've seen you screaming at your kids in public, I've seen you ignoring them at the playground, I've seen you unshowered and wearing last night's pajama pants at preschool drop-off. Keep reading to the end for redemption—we've all had our moments, we all need to haul up kindness and compassion (from ourselves to ourselves and to other tired, frazzled mamas). Honest, inspiring work, Lea.
So what do you do, given the relentless learning curve of parenting while trying to maintain the myriad structures life requires? How not to succumb to ongoing overwhelm? Number one: break isolation. Find your mom tribe. Even if it is just one day a week to meet and nurse babies on a park bench. We all need that non-judgmental  infusion: the sweet mirroring from that other mom, troubleshooting junior, comparing notes on the particular disintegration of one's emotional and mental fortitude, ups and downs of the marriage or co-parent partnerhood, celebrating stages of junior's growth (crawling…toddling…walking…running).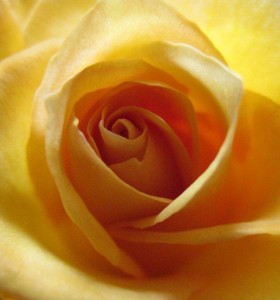 And then there's writing. Journaling is one way to dispel the charge of stress. And not just the free-fall recounting of the day journaling often leads to, but if nothing else, listing what we did right during the day. Followed by listing three things in relation to each member of the family that gave us joy that day. The trick is not to omit the first step: writing down what we did well.
We are still looking for writing mothers to join our on-line tribe. Most of what we do in our on-line workshop Poetry of Motherhood is basic free-writing (a variation on journal writing) around topics. We look at poems written by other mothers at The Fertile Source for inspiration. We write about the conflicting realities: the hardships as well as the joys. Our opening exercise is to compose a timeline of motherhood. We explore our relationship to our own mothers, concepts of motherhood through all the significant females in our lives, our changing attitudes as we grew up, the actuality of becoming a mother, and the ups and downs such an experience encompasses.
Even if you are not able to take our class, I hope you'll take the time to create your own timeline of motherhood, to write a bit when you can as you go through the experience, recording your highs and lows as you go. You'll be so glad you did.
Class begins this coming Monday, May 6, 2013. Sign up here.
Other Posts in the Series:
Postcard to a Nursing Mother: Be Where You are
Notecard to a Nursing Mother: Let the Husband Be Where He Is
Photo by Robyn Beattie from a detail in a drawing by Paul Beattie. For a look at how one might interpret the drawing (how it might reflect a father's p.o.v), see an earlier post on Feral Mom, Feral Writer (halfway through the post about the disruption a new puppy brought to the family, you'll find the image and discussion).